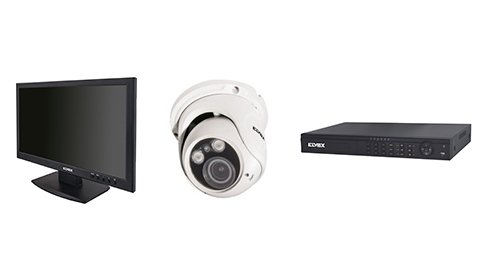 High resolution 23.6'' professional monitor (art. 46910.H24A) suitable for intensive use, Full-HD and 16/9 with BNC, VGA and HDMI video inputs.

New 16 channel NVR (art. 46241.H16) to control video cameras up to 5Mpx and 25fps for each channel, high resolution video outlet up to 4K, 1 hard disk included (1 TB) and H.265 high efficiency video coding.

New dome and bullet IP cameras (art. 46226.212B, 46216.212B) with 2 Mpx (1920x1080) resolution, 2.8-12 varifocal lens and DWDR, 3DNR functions.

New pair 1-channel video transducers (art. 46862.B02).